This article will help all beginners to learn steps to create YouTube channel and what is important things should know before starting youtube channel.
YouTube is one such public online space. Where we can watch videos related to different types of topics. In such a situation, many of us must have thought that they should create their own channel on YouTube.
In such a situation, first of all, this question will come to your mind. Where to start? Through this article, I am going to give you information on the following topics.
How to make a new YouTube channel?
What are the things to keep in mind while creating a new channel on YouTube?
Create Youtube channel in easy steps:
In this article of article, I will teach you to create your own channel on YouTube with the help of some easy steps. You have to repeat these step(s) rules and your YouTube channel will be ready.
Open YouTube at www.youtube.com on your computer or mobile browser.
If you have not logged in on YouTube, then the email from which you have to create a YouTube channel. You log in with it.
Now press the profile icon. Which is in the upper corner on the right hand.
Now select Settings in the menu that opens.
If you are creating a channel for the first time then you have to select "Image 1.1 Create a new channel". Otherwise, you click on " Image 1.2 Add or manage your channel(s)". After that click on the "Image 1.3 Create a channel" button.
In the Channel Name section, you have to write the name of your preferred channel.
After entering the channel name, click on the box to accept the terms.
Now click on Create. And your channel is ready.
How to create a channel directly on youtube?
If you want, you can create a new channel by opening youtube.com/account to create a YouTube channel directly by skipping the above steps.
Here is the Link to create a channel directly on YouTube by using the following URL to create a direct youtube channel.
By clicking on the above link, you will be taken directly to step 6. But you have to select your email by pressing the profile icon.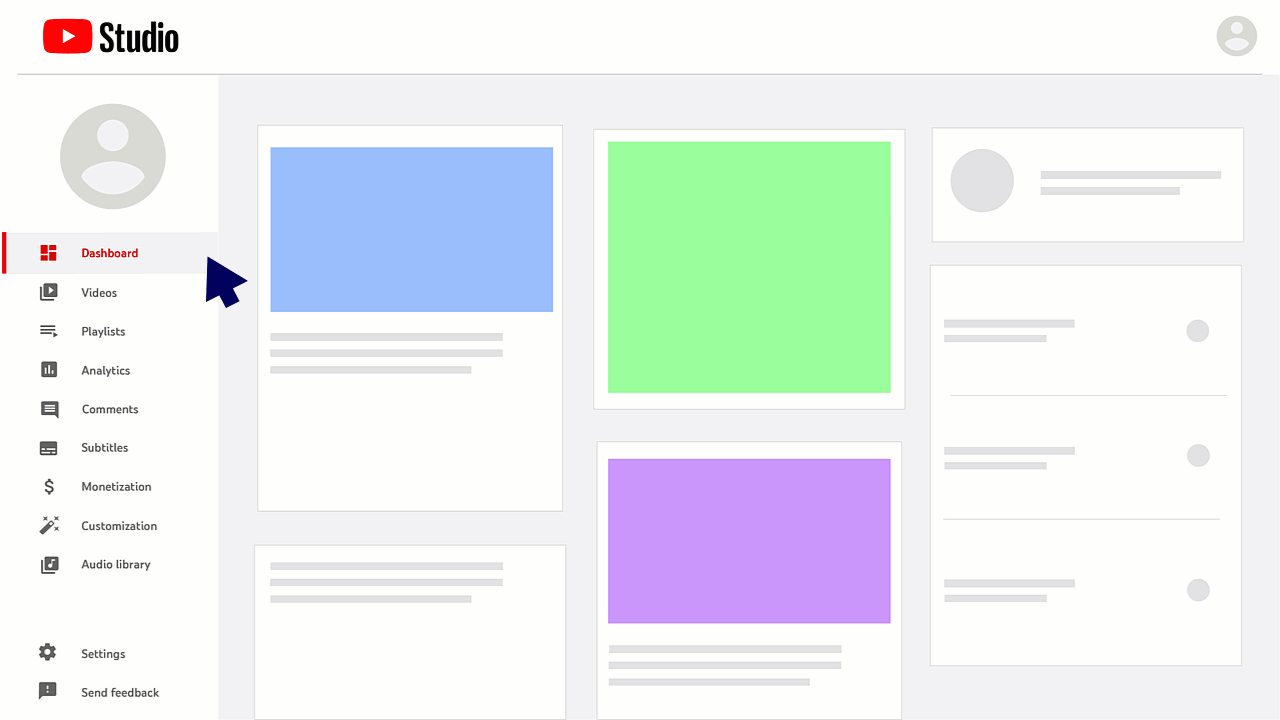 Before designing a banner for a YouTube channel, you must read about the parameters given by YouTube. For this, you should go to the page of Manage your channel branding and read the information related to YouTube banner template. like:
The minimum size of a YouTube banner is: 2048 x 1152 pixels and should be created with an aspect ratio of 16:9.
YouTube banner file size must be 6 MB or smaller.
For more information, go to Manage your channel branding and read.
Download Youtube Banner Template: https://support.google.com/youtube/an…
What are the important tasks we have to complete while creating a YouTube channel?
YouTube Logo and Banner: Initially for the YouTube channel we will need a logo and banner of YouTube channel.
YouTube Channel: You need to have a YouTube channel where you can post your videos. You can easily create a YouTube channel by using the steps given above.
Channel Customization: The channel has to be customized. Like adding a description about your channel. Linking the links of the social profiles associated with your channel to the YouTube channel and many more tasks that we have to complete.
Youtube Studio: Youtube studio helps you a lot to become a successful youtube channel owner. For this, you should know how to use YouTube Studio properly. For this, you have to take the time to know the menu and other features of YouTube Studio.
Video Banner: Video banners make your video attractive. If you want people to click on your videos and watch them, then you should put beautiful thumbnails for them.
How To Make A YouTube Channel?
Naya YouTube channel kaise banaye?
apna YouTube channel kaise banaye in hindi?
mobile se YouTube channel kaise banaye?
YouTube channel se paise kaise kamaye?
YouTube par channel Kaise banate hai?
YouTube channel banana?
Hindi YouTube channel?
how to Hindi YouTube channel video be downloaded?
YouTube account Kaise banaye?
My words: Friends, write me your questions and suggestions in the comments. You can support me by subscribing to my channel. My Channel Name: Manish Kumar